Selected as one of Apartment Therapy's Coolest Suburbs in America 2019, Maplewood is a friendly, progressive, and colorful township nestled comfortably in Essex County. This dreamy yet down-to-earth suburb is grounded in community, with neighbors inviting one another over and looking out for each other. Magnolia-lined streets boast beautiful Colonial and Tudor houses, lush gardens, and predominantly architecture from the 1920s to 1950's. The downtown area emits a vibrant, upbeat, and retro aesthetic that draws visitors in for vintage furniture, brick-oven pizza and gourmet shops. Just 14 miles away from New York City and a direct train ride into the city, Maplewood is appealing due to its desirable commute and open-minded community spirit.
Maplewood has a welcoming environment, inviting diversity and people of all walks with open arms. Full of young and new families who move from Brooklyn, residents are extremely cultured and kind. It's known for its creative community, with a Rainbow crosswalk, creative centers, studios, murals, and more. Transplants from various enclaves of the city appreciate that they can experience the same type of life in New York City but in a more residential setting with parks, a downtown center, and a small-town feel.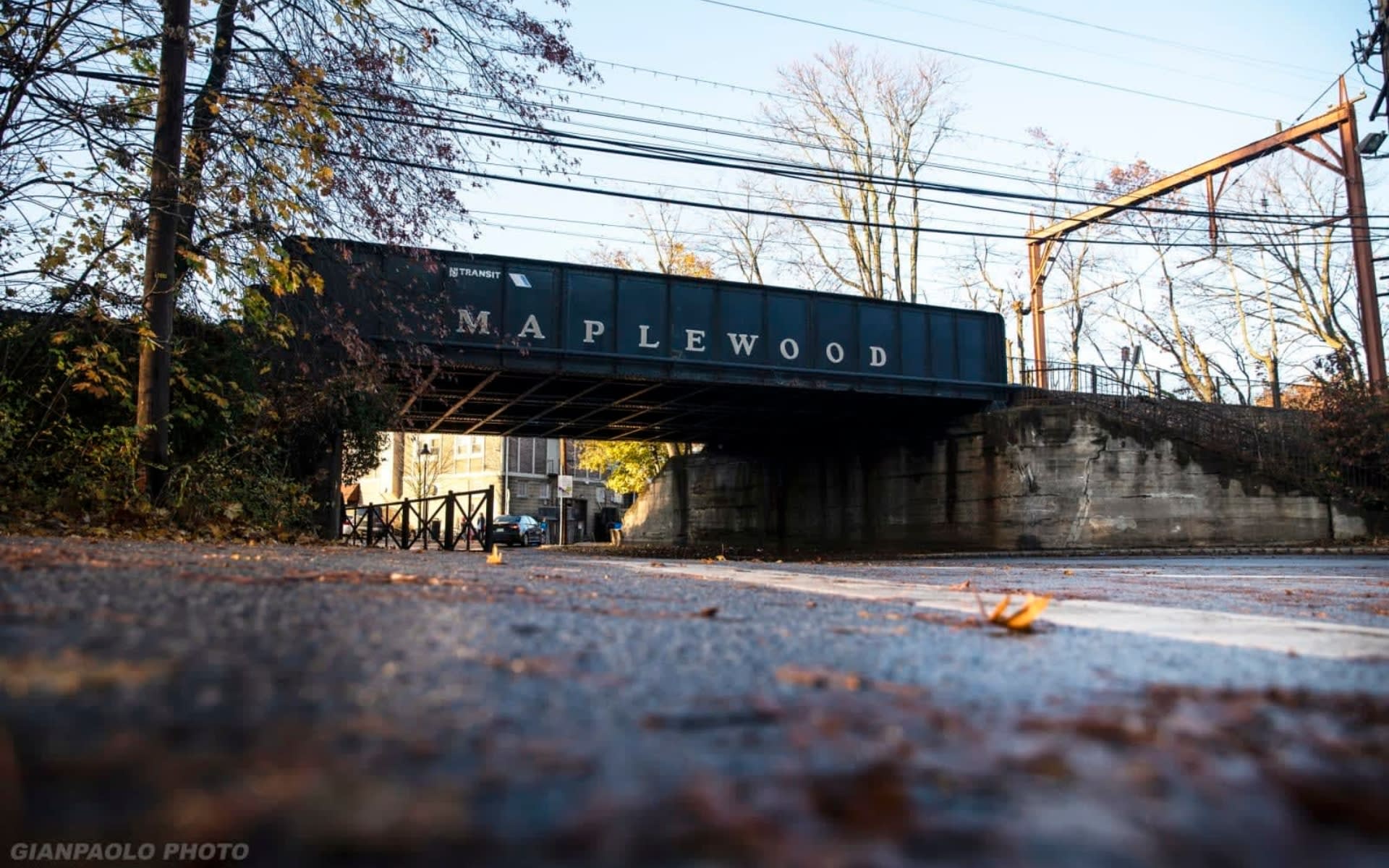 Commuting to NYC
Service in Maplewood began on September 28, 1837, with the opening of the Morris and Essex Railroad. The train station located at 145 Dunnell Road serves New Jersey Transit's Morristown Line and Gladstone Branch (commonly known as the Morris and Essex Lines) services trains from New York Penn Station and Hoboken Terminal to the east along with trains to Summit, Dover, Hackettstown and Gladstone to the west.
Recreation & Entertainment
Whether it's day or night, weeknight or weekend, Maplewood is brimming with one-of-a-kind dining destinations and shopping spots. Able Baker is a cozy bakery that sells coffee and adorably-adorned treats including scones, cookies, and cupcakes. A local favorite is Ani Ramen, which has delicious ramen bowls, bao buns, and more. Get all of your shopping needs and desires at General Store Cooperative and head to the wonderful Perch Home for high-quality gifts, clothing, and home decor.
Residents gravitate to a number of places around town, including Maplewood's bustling downtown, which is full of stores, restaurants, and a movie theater. The open and grassy Memorial Park has a tennis court, a multipurpose field, a playground, and picnic facilities perfect for summer holidays and events. Over at the Maplewood Town Pool, families can beat the heat at the public watering hole with two spiral water slides—they also offer swim lessons! Annually, there's plenty to look forward to—like Maplewoodstock and the Art Walk & MusicFest.
Favorite Weekend Outings Near Maplewood